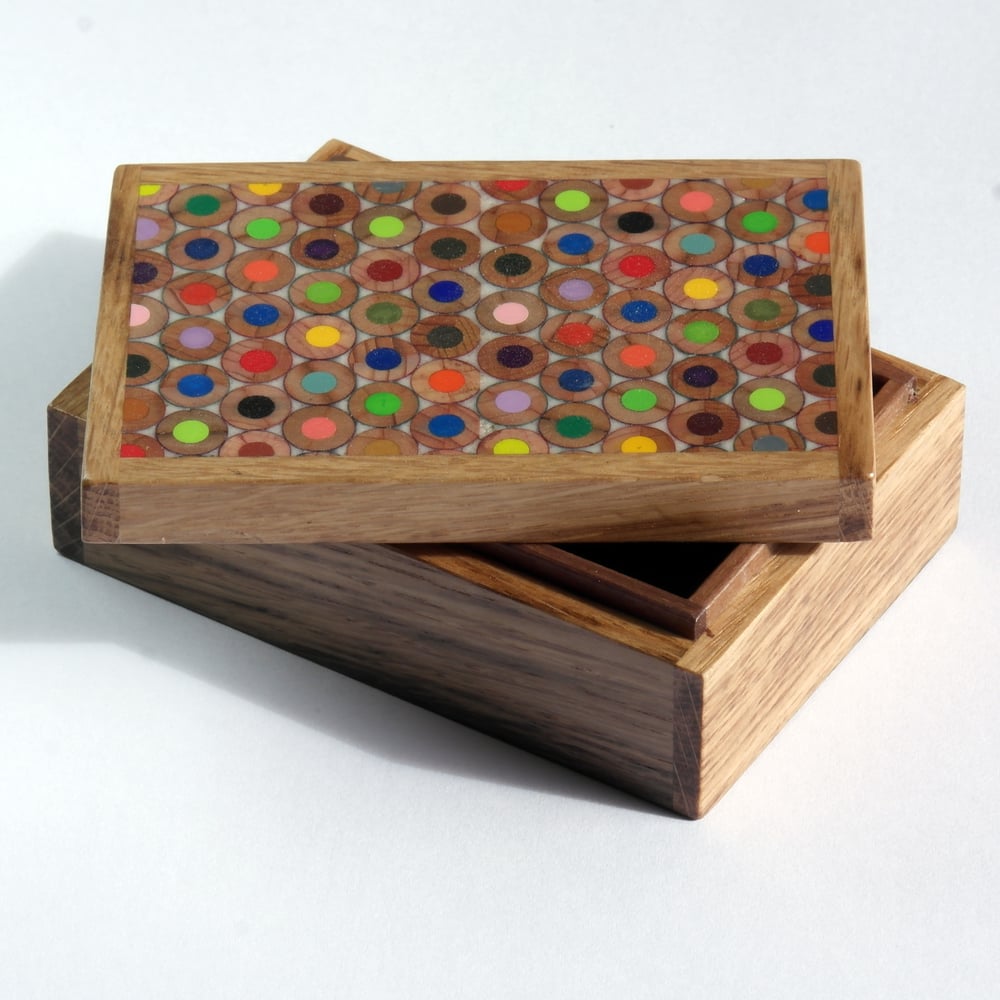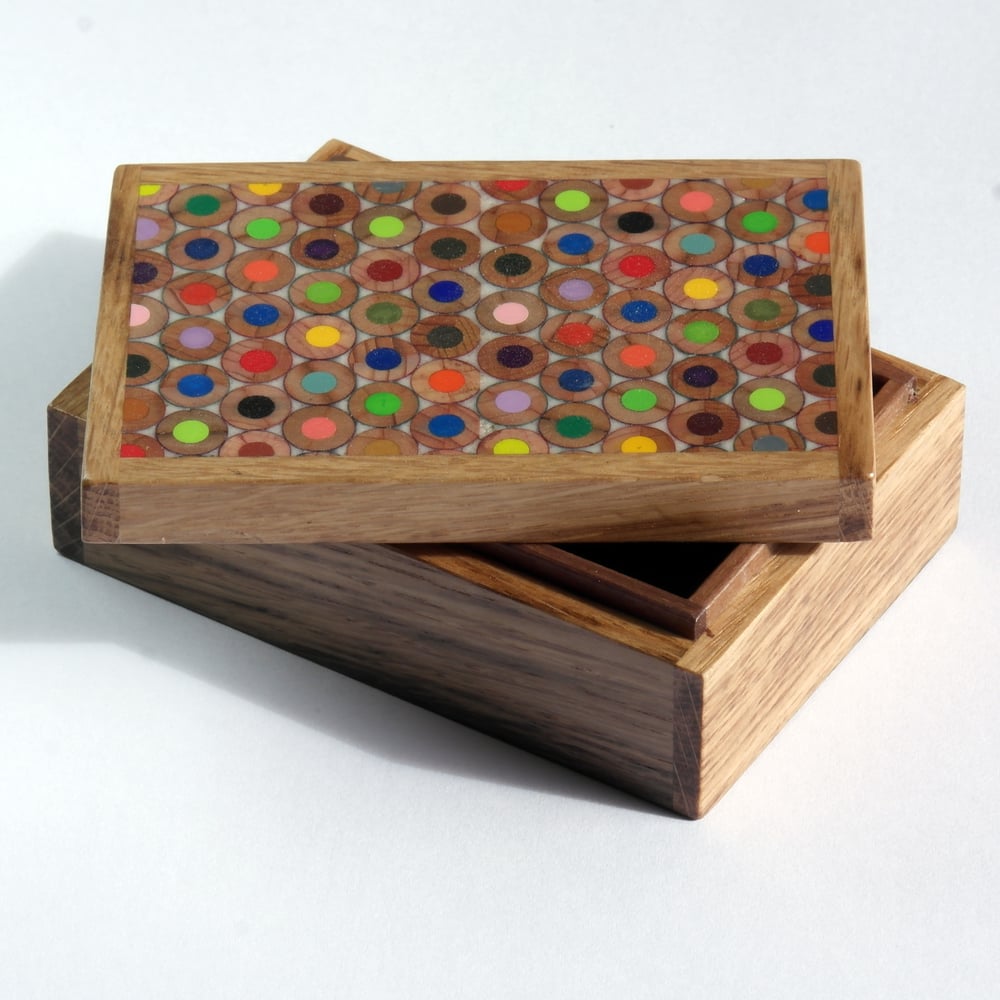 medium trinket box
£45.00 / Sold Out
This pencil trinket box has been made using recycled colouring pencils, oak and walnut.
We take the rejected pencils from the factory and combine them together to make colourful blocks that we cut, shape and mix with the wood to make by hand this unique item.
Presented in a stylish black canvas bag explaining the recycled nature of the item.
90mm x 60mm x 35mm approx.
Please note that as each piece is unique, the one you receive may differ slightly from the one in the picture.